Besra in Vietnam
Besra is proud of our long history in central Vietnam. We opened the first modern plant in the country and, with two sites processing gold, our operation was the largest in the country. We acquired the Bong Mieu property in 1997 and opened a gold plant there in 2005. We were granted exploration licenses at Phuoc Son in 1999, and commissioned that gold plant in June 2011. It was the most modern gold facility in the country at that time.
Consolidated gold production was 60,187 ounces in 2013.
While achieving these successes, Besra made a strong commitment to its local communities by employing and training locals, partnering with NGOs on local health and education projects, and maintaining international standards of safety and environmental stewardship.
Unfortunately the company was forced to withdraw from Vietnam in 2017 following several years of disputes with unreasonable local authorities, a wildly unpredictable regulatory environment and vexatious (and ultimately wrong) tax claims by the government.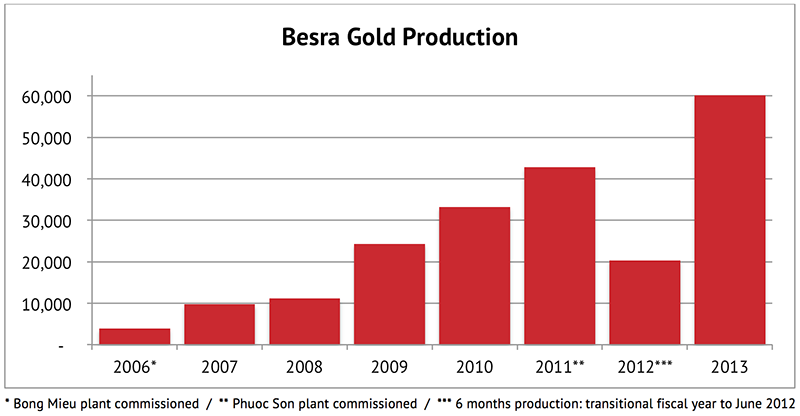 Phuoc Son – Gold Mine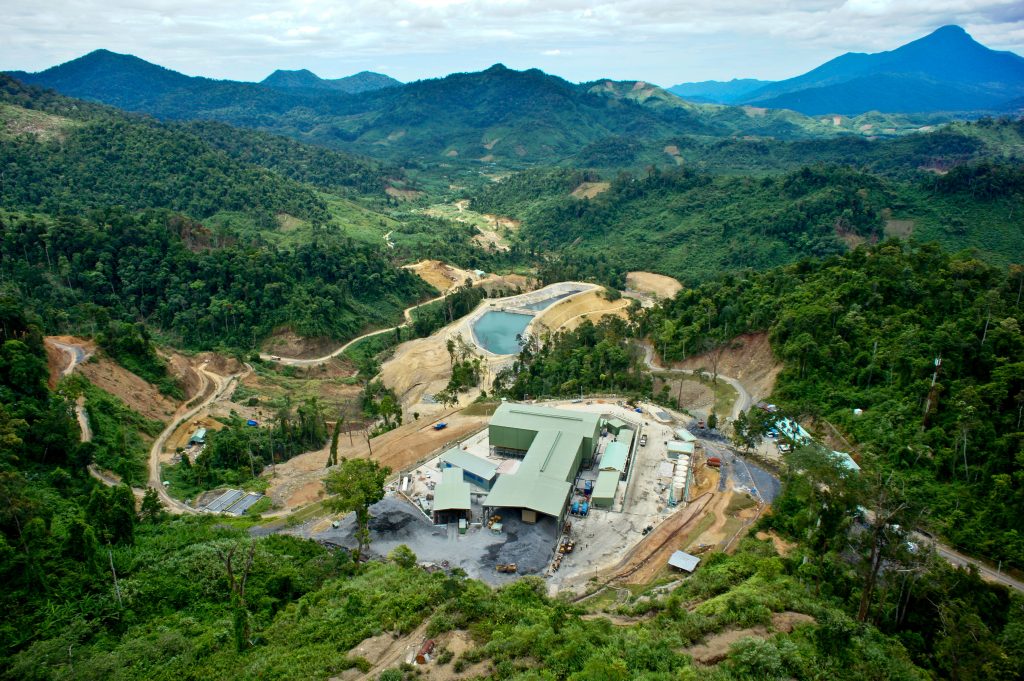 Commissioned 2011
Plated capacity 1000 tonnes a day
Recovery rate 92-95% (75% gravity gold)
Conventional Crush, Grind, Gravity, Flotation and CIL Plant
Bong Mieu – Gold Mine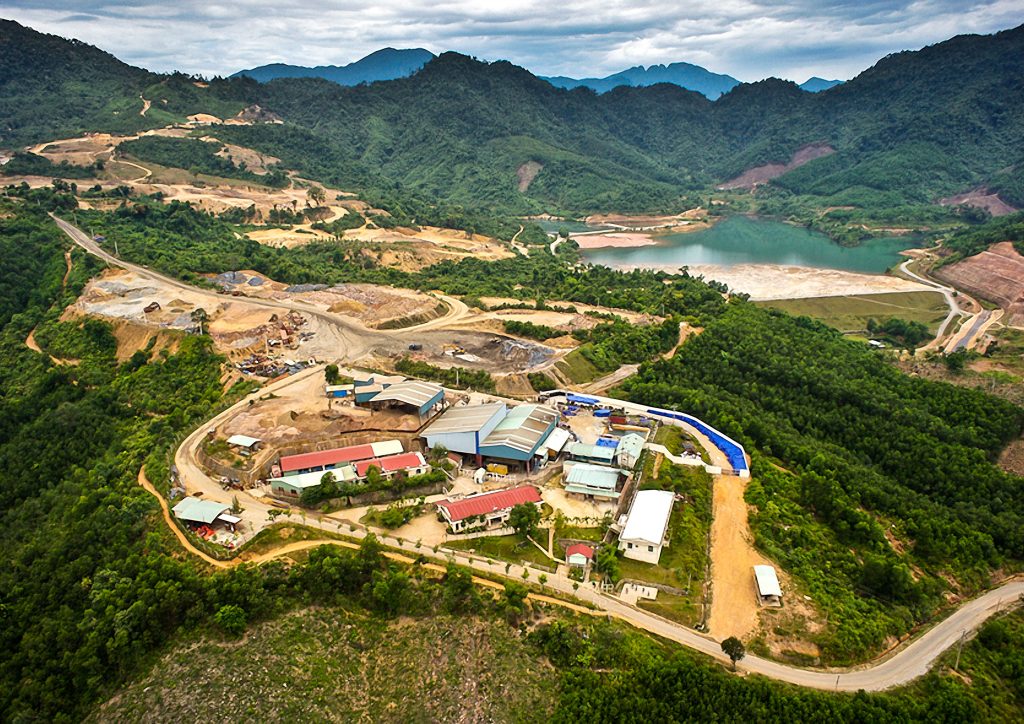 Commissioned 2006
Plated capacity 500 tonnes a day
Recovery rate 88%
Conventional Crush, Grind, Gravity, Flotation and CIL Plant
Besra completed the divestment of its interests and assets in Vietnam in July 2017