18 May 2022
ASX: BEZ
HIGHLIGHTS
Drilling is ramping up at the Bau Gold Project with rigs moving from the Jugan Deposit to the highly prospective Bekajang Prospect.
Bekajang's existing JORC (2012) Resources comprise:
16 diamond holes are to be drilled targeting extensions to the existing mineralisation, including evaluating the mineral potential associated with deeper geophysical anomalies situated beneath the existing Bekajang Resource.
Similar anomalies are associated with the historic high grade Tai Parit open-pit mine, located 1km to the west, which produced over 700 koz @ 7.6 g/t Au to a depth of 80m.
18 holes have now been successfully completed at the Jugan Prospect drilling with assays for 7 holes reported to date and a further 11 holes pending release and are anticipated to be received progressively from the end of this week.
Visually inspections of the outstanding diamond core are highly prospective which is in addition to the excellent results released recently including:

47m @ 2.21 g/t Au from surface to 47m (JUDDH-87);
58 m @ 2.67 g/t Au from surface to 58m (JUDDH-84)
Besra's CEO, Dr Ray Shaw commented:
"Expectations are running high as we await the results of the remaining four batches of holes from our Jugan Prospect's drilling program and begin drilling at Bekajang, where our objectives are two-fold – deeper exploration drilling to investigate the source of geophysical anomalies located below the existing shallow Resource envelope and upgrading of the Resource inventory. The deep geophysical anomalies are similar to those recorded beneath the adjacent historic high grade open pit Tai Parit mine which produced 700,000 ounces at a remarkable 7.6 g/t Au".
Besra Gold Inc (ASX: BEZ) ("Besra" or "Company") is pleased to announce that drilling at the Jugan Project comprising 18 holes has now been completed and the rig is mobilising to the high prospective Bekajang Prospect which is located circa adjacent historic high grade open pit Tai Parit mine which produced 700,000 ounces 7.6 g/t Au.
[1] Bekajang  Exploration Target ranges between 0.5 – 0.8  million Oz based on a range of grades of 2.0 – 3.0 Au g/t.
[2] The potential quantity and grade of the Exploration Targets is conceptual in nature; there has been insufficient exploration to estimate a Mineral Resource and it is uncertain if further exploration work will result in the estimation of a Mineral Resource.
BACKGROUND
Overview of Bau Gold Project
The Bau Gold Project is located 30km – 40km from Kuching, the capital city of the State of Sarawak, Malaysia, on the island of Borneo (Figure 1). Bau township is located approximately 6km to the SW of Jugan (Figure 2). The project lies at the western end of an arcuate metalliferous belt extending through the island of Borneo. In Kalimantan, the Indonesian jurisdiction portion of Borneo Island, this belt is associated with significant gold mining areas including Kelian (7 Moz) and Mt Muro (3 Moz).
The Bau Gold Project is defined by a gold mineralisation system covering approximately an 8km x 15km corridor, centred on the township of Bau. Within this corridor the Company has identified total Resources of 72.6Mt @ 1.4 g/t for 3.3Moz of gold, involving a number of discrete deposits (Table 1) together with an Exploration Target ranging between 4.9 Moz and 9.3 Moz[3] (on a 100% basis). The Bau Gold Project is well serviced by first class infrastructure including access to deep water ports, international airport, grid power, communications, and a multitude of service providers.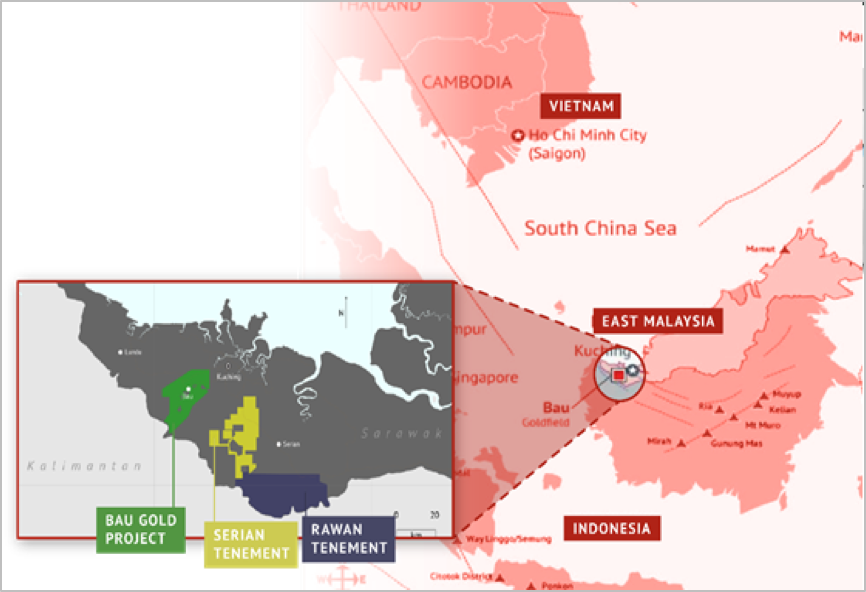 Figure 1: Location of Bau Gold Project. Inset shows tenement interests within Sarawak.
[3] Refer Prospectus dated 8 July 2021, Section 3.11 and Attachment G.
Bekajang Project
The Bekajang Project lies in close proximity and along trend from two historical mines (Figure 3). The Bukit Young Gold pit (BYG Pit) was mined until September 1992, prior to the redevelopment of the Tai Parit prospect, and according to Bukit Young mine records it had produced some 440,926 tonnes at a recovered grade of 4.51 g/t Au. The nearby Tai Parit mine has a reported production of some 700,000 oz of gold, which included approximately 213,000 oz @ 7 g/t produced by Bukit Young Gold mine Sdn Bhd (BYG) between 1991 and 1997 (Besra Gold Inc., 2013).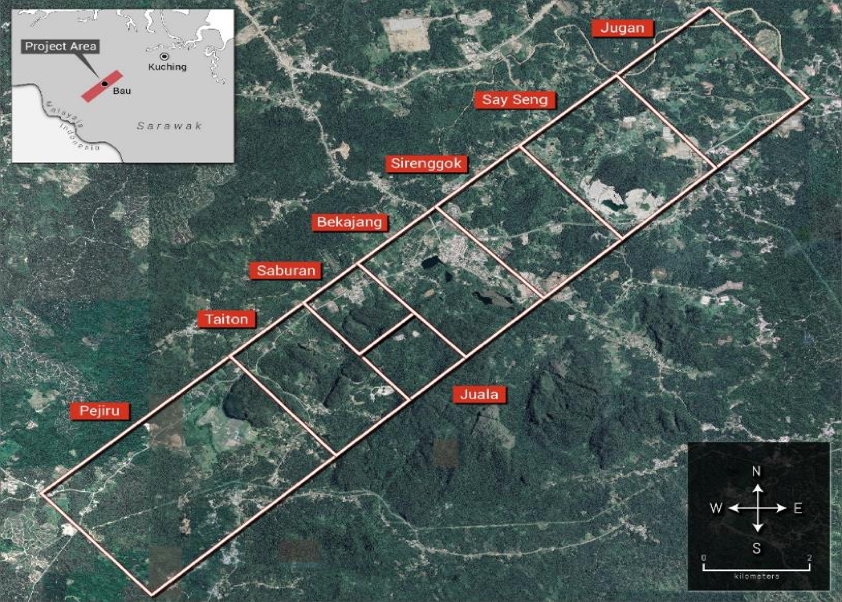 Figure 2:  Location of the Bekajang Sector (highlighted within red box) south Bau township in the centre of the Bau Gold Field, adjacent to the most recent commercial mine Tai Parit.
The current JORC (2012) compliant Resource at Bekajang comprises:
A Measured and Indicated Resource totalling 120.4k oz @ 2.0 g/t Au;
An Inferred Resource of 524koz @ 1.5 g/t Au; and
An additional Exploration Target of 0.50 – 0.80 Moz @ 2.0 – 3.0 g/t Au, respectively.
The current program comprises 16 fully cored diamond drill holes (Figure 3). Shallow drilling will target mineralisation associated with the often highly hydrothermally altered limestone-shale contact lying with approximately 50 m of the surface. Exploration holes will be drilled to investigate the source of a deep geophysical anomalies identified beneath the Bekajang Resource, similar to those recorded beneath the nearby highly productive former Tai Parit mine located approximately 1 km along trend to the west north-west (Figure 3).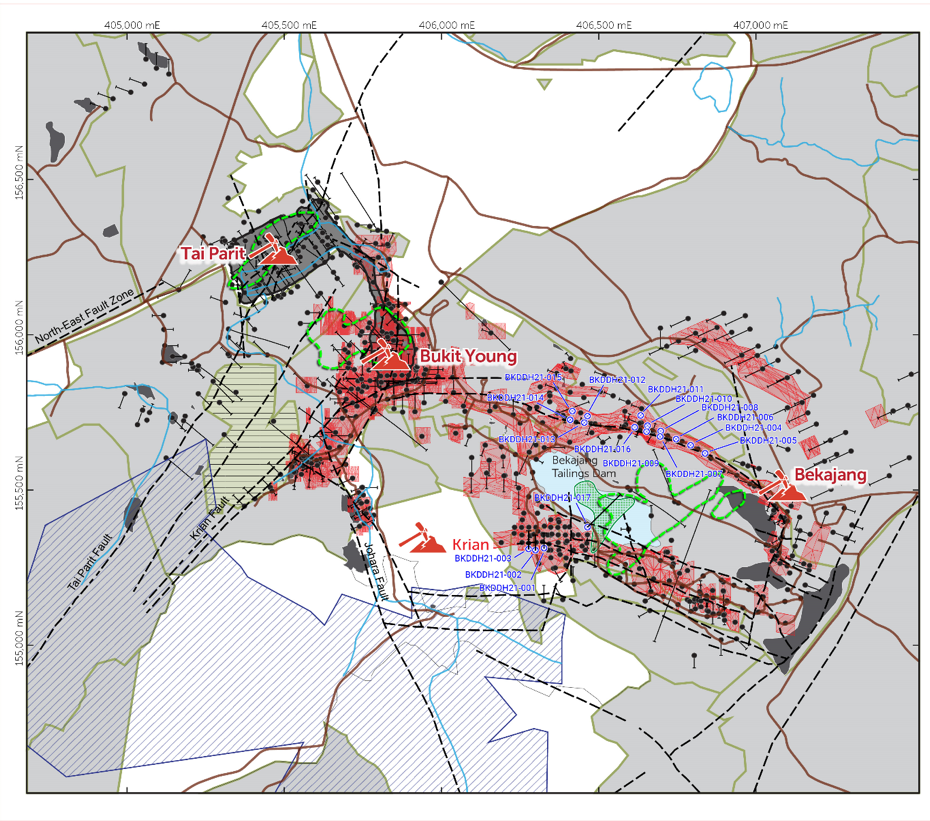 Figure 3: Location of the  Bekajang Prospect. Current drilling  program is shown in blue annotation. Both the Tai Parit and Bukit Young mines lie within approximately 1 km along trend to the northwest. The blue rectangle illustrates the boundary of EM airborne anomaly map shown highlighted in Figure 4. The Resource wireframes are shown in puce.
Figure 4 shows an airborne EM (450 Hz channel) anomaly map, with colour stretch, draped over the concessions and drill collar locations. The red/orange colours reflect high resistivity rock units whereas the blue/purple colours  reflect low resistivity (high conductivity) rock units.
This EM coverage reveals a distinctive central conductive zone at depth to be located beneath Bekajang, offset in a right-lateral sense across a northeast trending broad lineation, which coincidently is mirrored by an offset in the overlying Resource wireframes. This association suggests the lineation may be implicated in controlling Bekajang mineralisation. The trend may be the locus for preferential sub-vertical migration pathways, allowing metal charged hydrothermal fluids, sourced from underlying intrusives, to penetrate the overlying host rock sequences, enabling endowment along the shale and limestone contact boundaries at shallow depth. This northeast cross trend lies parallel to the Krian and Tai Parit fault trends which, to the immediate west, are locally associated with mineralisation at Tai Parit and the Bukit Young pits. Deep exploration holes are planned in the current program with the objective of intersecting the northwest trend and the conductivity anomalies in order to establish their mineralisation potentials.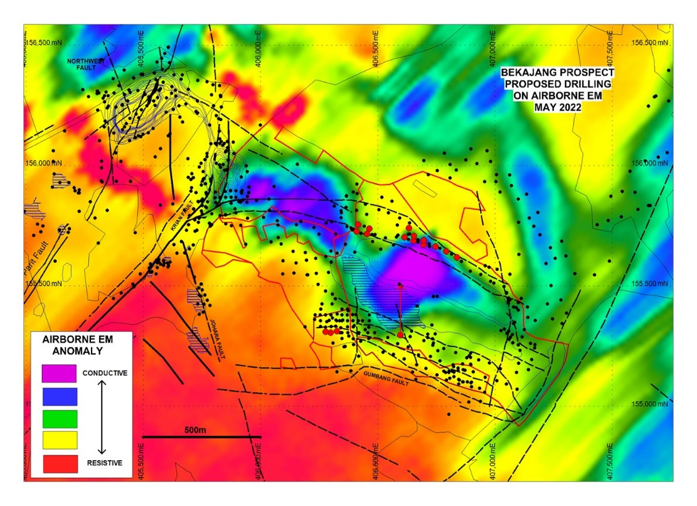 Figure 4: Showing airborne EM survey across the Bekajang Prospect, illustrating the strong central conductivity anomaly beneath the shallow Bekajang Resources. Dashed line shows a conspicuous offset in the anomaly, and is mirrored in overlying resource wireframes (Ref Figure 3). 
Gold mineralisation within fresh sulphide bearing rocks at Bekajang is dominantly refractory, and normally correlated with the presence of visible sulphides in core, whereas the occurrence of visible "free" gold in core is very rare. The gold at Bekajang is associated mainly with pyrite and arsenopyrite sulphides (Figure 5), either as highly disseminated fine grained occurrences within shales or more concentrated occurrences associated within veining, stockworks, fracturing and breccias particularly within the limestone lithologies where hydrothermal alteration can be intense (Figure 6).
Jugan Assaying
SGS Pt Kalang has confirmed that it has resolved recent disruptions in assaying and that Besra's outstanding four batches of drill core from Jugan will be progressively received with the results for the first batch, JUDDH-89 and -90, provided to the Company later this week.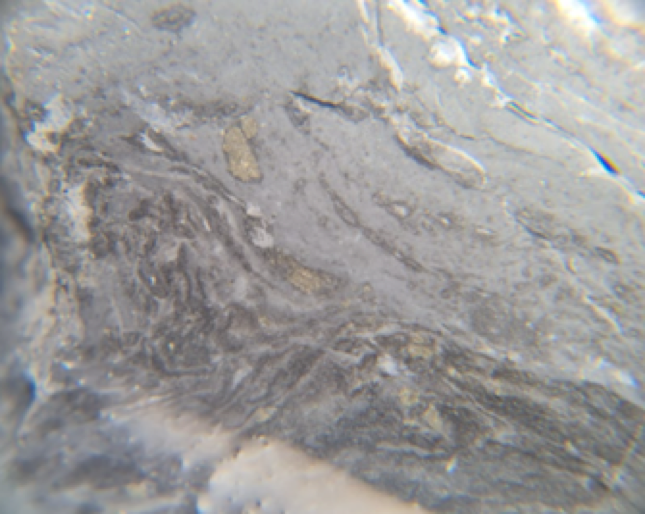 Figure 5: Magnified section of core from BKDDH-16 showing mineralisation.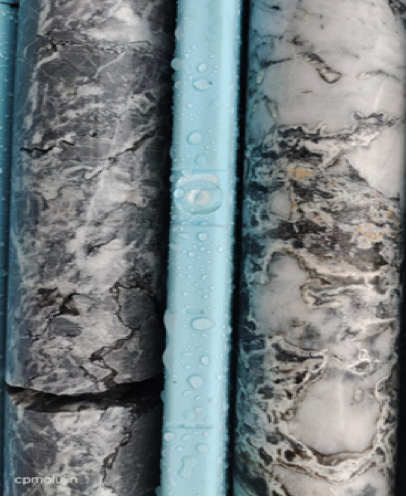 Figure 6: Portion of core in  BKDDH-16 showing intense hydrothermally altered limestones.
This ASX release was authorised by the Board of  Besra Gold Inc.
For further information:
Australiasia

North America

Ray Shaw
Chief Executive Officer
Email: ray.shaw@besra.com
James Hamilton
Investor Relations Services
Mobile: +1 416 471 4494
Email:   jim@besra.com 
Competent Person's Statement
The information in this Announcement that relates to Exploration Results, Mineral Resources or Ore Reserves is based on information compiled by Mr. Kevin J. Wright, a Competent Person who is a Fellow of the Institute of Materials, Minerals and Mining (FIMMM), a Chartered Engineer (C.Eng), and a Chartered Environmentalist (C.Env). Mr. Wright is a consultant to Besra. Mr. Wright has sufficient experience which is relevant to the style of mineralisation and type of deposit under consideration and to the activity which he is undertaking to qualify as a Competent Person as defined in the JORC Code (2012 Edition) of the Australasian Code for Reporting of Exploration Results, and a Qualified Person as defined in National Instrument 43-101 Standards of Disclosure for Mineral Projects of the Canadian Securities Administrators.Kevin J. Wright consents to the inclusion in this Announcement of the matters based on his information in the form and context that it appears.
Disclaimer
This Announcement contains certain forward-looking statements and forecasts concerning future activities, including potential delineation of resources. Such statements are not a guarantee of future performance and involve unknown risks and uncertainties, as well as other factors which are beyond the control of Besra Gold Inc. Actual results and developments may differ materially from those expressed or implied by these forward-looking statements depending upon a variety of factors. Nothing in this Announcement should be construed as either an offer to sell or a solicitation of an offer to buy or sell securities.
This Announcement has been prepared in accordance with the requirements of Australian securities laws and the requirements of the Australian Securities Exchange (ASX) and may not be released to US wire services or distributed in the United States. This announcement does not constitute an offer to sell, or a solicitation of an offer to buy, securities in the United States or any other jurisdiction. Any securities described in this announcement have not been, and will not be, registered under the US Securities Act of 1933 and may not be offered or sold in the United States except in transactions exempt from, or not subject to, registration under the US Securities Act and applicable US state securities laws.
Unless otherwise indicated, all mineral resource estimates and Exploration Targets included or incorporated by reference in this Announcement have been, and will be, prepared in accordance with the JORC classification system of the Australasian Institute of Mining and Metallurgy and Australian Institute of Geoscientists.
Disclosure
The Pejiru Sector lies within MC/KD/01/1994 which has been pending renewal for a number of years. As outlined in the Malaysian Solicitor's Report on Title (Attachment G) of the Replacement Prospectus of Besra dated 8 July 2021, until a decision is made, the intention of section 48(9) of the Minerals Ordinance is to enable mining activities to continue on a pre-existing licence, in those prior lands of MC/KD/01/1994, until a determination of the renewal is made.
The information in this announcement is based on the following publicly available announcements previously lodged on the SEDAR platform which are available on https://www.sedar.com/DisplayCompanyDocuments.do?lang=EN&issuerNo=00001815 or on Besra's website www.besra.com.
Besra Gold Inc Bau Gold Project Sarawak Malaysia Exploration Target Inventory. Lodged SEDAR Platform Feb 26, 2021;
Besra Bau Project – Mineral Resource and Ore Reserve Updated to JORC 2012 Compliance. Lodged SEDAR Platform Nov 22, 2018

Besra (Accipiter virgatus), also called the besra sparrowhawk, occurs throughout southern and eastern Asia. It is a medium sized raptor with short broad wings and a long tail making it very adept at manoeuvring within its environment and an efficient predator.