ABOUT OUR COMPANY
Besra is a gold mining company focused on exploration and development of the Bau Goldfield in East Malaysia. Besra currently controls, directly and indirectly, a 92.0% interest (87.1% on an equity-adjusted basis) in the Bau Gold Project located in Sarawak, East Malaysia. This will increase to a 97.8% interest (92.8% on an equity adjusted basis) following completion of listing when Besra intends to undertake its business strategy in order to advance its interests in the Bau Gold Project. The Bau Gold Project contains multiple brownfield exploration projects, and hosts a combined JORC 2012 Resource of 72.6 Mt at 1.43 g/t Au for 3.3 million ounces of gold as well as an Exploration Target ranging between 4.9 and 9.3 Moz (1) (on a 100% basis). (1) The potential quantity and grade of the Exploration Targets is conceptual in nature. There has been insufficient exploration to estimate a Mineral Resource and it is uncertain if further exploration work will result in the estimation of a Mineral Resource.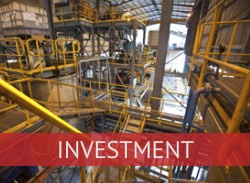 We have a premium gold asset in the Bau goldfield in East Malaysia. Besra also opened Vietnam's first modern gold mine at Bong Mieu, followed five years later by the plant at Phuoc Son. At the time, they formed the largest gold mining operation in the country until Besra divested its interests there in July 2017.
Read more →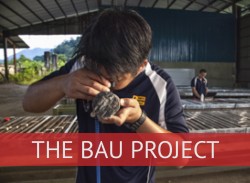 The Bau Project is Besra's flagship gold asset, with which it has been associated since 2010. The Bau Project contains JORC 2012 and NI 43-101 compliant Resources exceeding over 3 Moz (on a 100% basis). In addition, it has a JORC 2012 defined Exploration Target for a further 4.9 – 9.3 Mil Oz. In January 2014 Besra released the Stage 1 Feasibility Study.
Read more →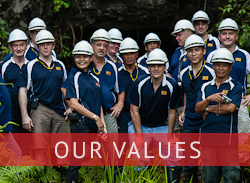 Our company is founded on five core values: vision, speed, agility, drive and respect.
Read more →